2 tags
The Bitcoin Bundle →
Award winning indie game developers announce their support for Bitcoin with this Pay What You Want bundle. Organised by little ol' me. So hopefully it won't break.
2 tags
1 tag
#indiexmas Blog Posts and Sales
This is a list of blog posts I'm seeing on Twitter. I'll update this over the next couple of days so keep checking back. Leave a comment if you want any additions/corrections. There are loads of brilliant game recommendations if you look to your right over the xmas period, or head over to Twitter and search for #indiexmas. Blog Posts: @retroremakes is blogging all week and is always...
1 tag
3 tags
Eufloria HD and Demo hit the Android Play Store! →
Finally. Now, can I sleep? You may leave an answer below…
3 tags
Euflorium - more than just Eufloria →
I've updated the Eufloria forum to support more of our games. I also gave it a new home at the Euflorium domain.
Argo - Ben Affleck Done Good
I'm on the come down one gets after working all nighters and doing a big release. I don't quite know what to do with myself yet am also still knackered. So today I was invited to the local arthouse cinema to watch Argo, and what a great film that was. Ben Affleck, talented director? I think so, yes. The film felt a little contrived at the end but the pacing was good, as was the...
5 tags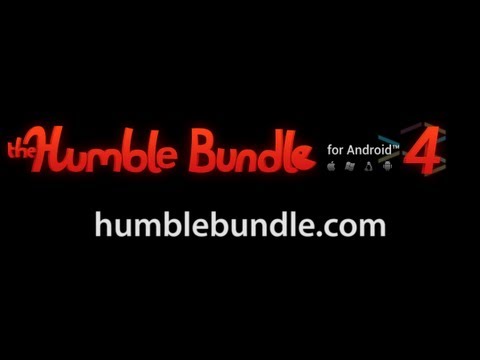 2 tags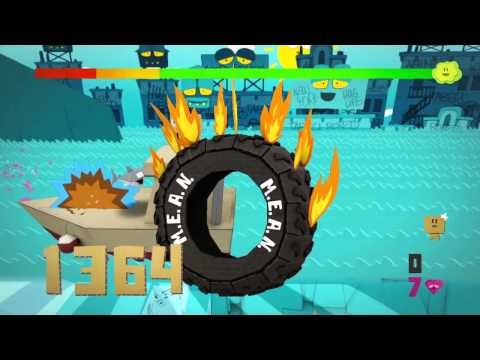 2 tags
East Midlands Trains Ticket Farce
Ah the UK train system. Surely the most expensive and complicated ticketing system in Western Europe, if not farther afield. Last Wednesday I discovered that my £67.50 Sheffield - St Pancras return ticket wouldn't actually let me travel at any useful times. I say discovered because it was not what I was told, which had been that I was ok after 10am when I'd enquired a few days...
"If the PM is after a new iPhone game to replace angry birds he should get..."
– Tom Watson, MP for West Bromwich East Best thing a politician has ever said
4 tags
6 tags
1 tag
4 tags
Steven Novella Destroys HuffPro Journo →
Bad journalism combined with blinkered support for complementary and alternative medicine (CAM) - it's an all too common mix. Steven Novella takes a look at a recent Huffington Post article and is not best pleased…
4 tags
Eufloria Mega Sale! iPad and PC Reductions! →
SavyGamer.co.uk is 5 today and we're helping them celebrate this by discounting Eufloria for the next few days. We discounted the iPad version of the game by up to 60%. You can buy from the App Store as normal or follow this link! You can also gift Eufloria HD to other people from the iTunes Store. Use the code "SAVYGAMER5″ to get 75% off the PC version of the game. Why not buy it for a friend?
2 tags
5 tags
Bahrain, F1 and Journalism →
Motorsport journalist Joe Saward is, in my opinion, one of the finest sports writers to be found. In recent months, he's been blogging regularly about Formula 1's Bahrain Grand Prix, discussing the politics surrounding the event. His most recent blog entry, coming post event, is a lengthy opinion piece where he essentially changes his opinion about what is going on in Bahrain....
2 tags
1 tag
4 tags
3 tags
New Zealand Game Developer Conference 2012 →
I found out this week that I'm in New Zealand while the NZGDA are holding their 2012 Game Developer Conference. All being well I'll head up to Auckland to participate in some form. I'm no expert on the industry here but it appears that casual games have caused the rise of a few companies here. I'll be interested to find out more about local developers and to meet students...
3 tags
3 tags
Eufloria HD iPad Reviews and Comment
Eufloria HD on iPad has had some great reviews since being released two months ago. The vast majority of user reviews have been 5 stars, while online reviews have ranged between 3 and 5 stars.  The best online reviews were from the likes of Pocket Lint, who said: It's hard to express how much we love Eufloria, but you only need look at the number of five star reviews it has already had on...
3 tags
1 tag
2 tags
3 tags
2 tags
3 tags
2 tags
3 tags
3 tags
1 tag
I've moved (to Tumblr)
On the grounds that I've been absolutely rubbish at updating my blog, I've moved to tumblr. I've used this for a couple of other sites and found it quicker to use than Wordpress so, as an experiment, I've shifted newretro.org over here.
3 tags
Eufloria iPad - Success!
Wow! Eufloria HD on iPad has gone down amazingly well. We're top 5 in the UK, top ten in many countries and have many great iPad reviews and five star ratings. We have an urgent request for all of you who like the game though. Please please can you: 1) Rate and maybe Review the game. Do it now! 2) Load iTunes on your PC or Mac, go to the App Store and select iPad, then click 'YES' on 'Was this...